Yuko's 21-Day Promise -
Smoother, younger, more radiant looking skin in just 21 days or your
MONEY BACK.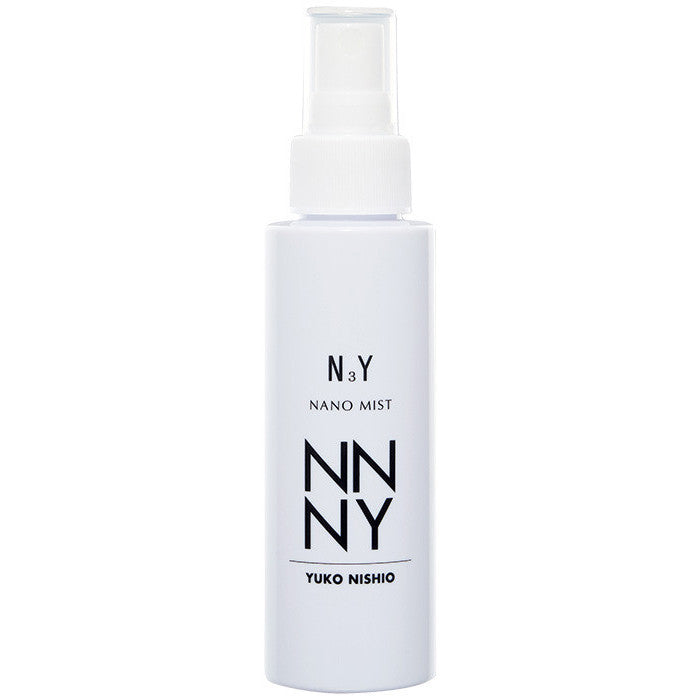 Nano Mist
Instant Protection. Hydration That Lasts
A light protective and moisturizing mist that provides long lasting hydration and a soft dewy glow.
Benefits
This ultra-restorative spray delivers Lipidure®, a precious moisturizing complex that binds moisture where it's needed most, deep inside your skin. It has twice the absorption, hydration, and moisture retention than hyaluronic acid.

Packaged in a portable bottle, NNNY Nano Mist is your go anywhere do anything facial refresher.  It not only gives you extra hydration throughout the day, but it is also great for refreshing your makeup look for longer wear,

Nano Mist serves as a makeup prep and setting spray, giving your makeup 12+ hours of wear. This luminous setting spray prevents your makeup settling into fine lines; it helps create a smooth, silky canvas before makeup application; and it helps your makeup to stay in place. Best of all, it creates a dewy glow while still limiting oil breakthrough.

Use it to reinvigorate your skin from the inside-out for a hydrated, glowing look.
More importantly, use it to form a microscopic barrier that protects your pores from harmful pollution and environmental elements.
*Like all products from NNNY, this Mist is fragrance, colorant, paraben, and cruelty-free.
Net 3.33 Fl. Oz. / 100 ml
How to Use
Gently apply NNNY Nano Mist both in the early morning and the early evening for maximum effectiveness.
Step 1 - After cleansing and moisturizing your skin, hold Nano Mist bottle approximately six inches away from your face
Step 2 - Close your eyes and mist your skin.
Step 3 - Gently pat—do not rub or massage—the mist into your skin with your fingertips.
Step 4 - Reapply as needed—works incredibly well to set and freshen-up makeup.
$130.00