Yuko's 21-Day Promise -
Smoother, younger, more radiant looking skin in just 21 days or your
MONEY BACK.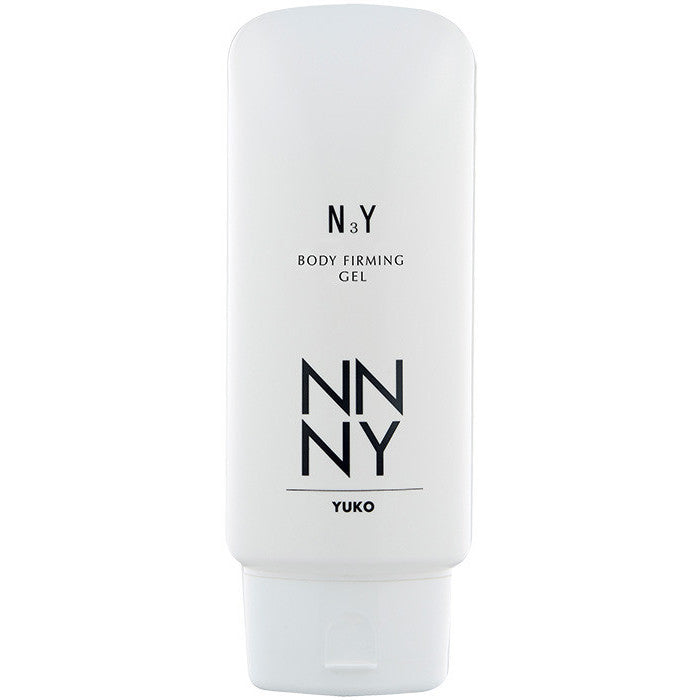 Body Firming Gel
Ultra Firming Body Sculptor
An invigorating cool body firming gel that stimulates circulation and accelerates metabolism to detoxify and reduce the visible signs of cellulite.
Benefits
This unique massage gel is blended with natural extracts to smooth, firm, and sculpt the body, refined plant extracts combat fatty tissue accumulation to tone hips, buttocks, thighs, arms, and abdomen into a slimmer silhouette. Natural skin smoothing ingredients take away the appearance of skin dimples and 'orange peel' texture so that skin looks sleek and more firmly toned. This perfectly balanced gel also smoothly hydrates skin for a buttery soft, silky feel.
*Like all products from NNNY, this Gel is fragrance, colorant, paraben, and cruelty-free.
Net. Wt. 8.8 oz. / 250 g
Note: Packaging may state "Body Make Gel."
Premium Ingredients
Guarana Seed Extract
Indigenous to Brazil, Guarana is a small, coffee-bean sized fruit—rich in both tannin and caffeine—that naturally stimulates circulation to the skin, and aids in the dermal detoxification process.

Natural Glycyrrhizin
Extracted from natural licorice, glycyrrhizin helps the skin flush out excess water leaving you with a slimmer, smoother, tighter appearance.
How to Use
Apply and massage the gel using a circular motion to any areas that require attention.
Step 1 - To use on the legs, apply the gel to the ankles and massage upwards over the calf and thigh.
Step 2 - To use on the hips, apply to the lower hip and buttocks area massaging upwards to the lower back and lower abdomen.
Step 3 - To use on the abdomen, apply to the lower abdomen, massaging upwards to the lower chest.
Step 4 - To use on the arms, apply to the wrists and massage upwards towards the underarms and shoulders.
$150.00