Yuko's 21-Day Promise -
Smoother, younger, more radiant looking skin in just 21 days or your
MONEY BACK.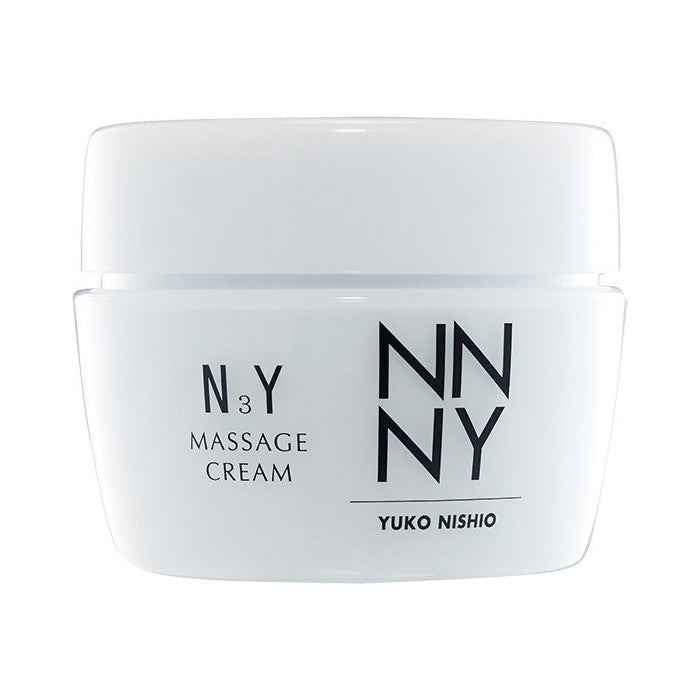 Massage Cream Facial Mask
Anti-Aging Massage Cream Facial Mask
A collagen boosting nutrient rich formula deeply penetrates to repair, revitalize and restore skin's firmness. A radically transformative day/night treatment. 
*Comes in large 7 oz jar.
 Benefits
This supremely rich massaging facial mask is blended with some of the most precious skin repairing and revitalizing ingredients available today.
Organic botanical ingredients like White Jelly Mushroom (used by Japanese herbalists for over 2000 years) support skin's natural polysaccharides, diminishing deep lines and wrinkles, while restoring resilience, firmness, and a plump, youthful tone.
This product is formulated to work on all types of skin, including dry skin, oily skin, and sensitive skin.
*Like all products from NNNY, this Massage Cream is fragrance, colorant, paraben, and cruelty-free.
Net Wt. 7.0 oz. / 200 g
Premium Ingredients
How to Use
For optimum effectiveness, apply the Massage Cream Facial Mask at least twice a week prior to bed.
Step 1 - Start by thoroughly rinsing the skin with warm water to stimulate circulation before patting the skin dry with a clean, soft towel.
Step 2 - Apply cream to the face and gently massage over the forehead, cheeks, nose, and chin in a pattern that moves outward from the center of the face to stimulate the epidermis and lift away dull, dead skin.
Remove any excess cream by gently blotting (not rubbing) the skin with a warm towel.
$250.00